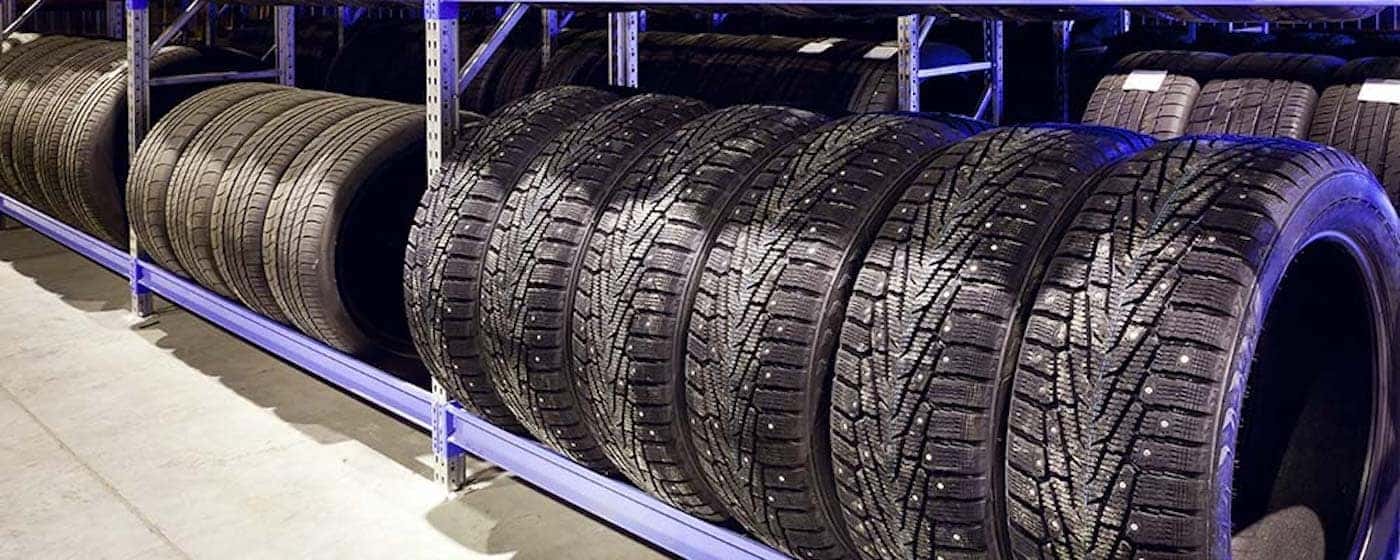 When was the last time you had your tires rotated? Maybe you don't even know what a tire rotation is. Capitol Acura can help. Whether you want to learn how to do a tire rotation yourself or have the expert service team at our service center do it for you, when you think of tires, think of Capitol Acura. San Jose drivers know that Capitol Acura is the place to go for new tires, wheel alignment, or tire rotation. Regularly rotating your tires can give you better traction on San Jose roads and help keep you and your passengers safe.
---
---
Why You Should Rotate Your Tires
Tires don't wear evenly. Because of the impact they experience when turning, the outside edges of your front tires usually show greater wear while the rear wheels typically wear more evenly. This means that if you don't regularly rotate your tires, they will wear at different rates and you'll have no choice but to replace them sooner. Understanding the importance of tire rotation can help you remember when to schedule appointments. Just make sure you know how to check your tire tread depth at home.
How Often Should You Rotate Your Tires?
Front and rear-wheel drive vehicles usually need their tires rotated every 5,000 to 7,500 miles. All-wheel drive vehicles require tire rotation more frequently, every 3,000-5,000 miles. The reason is that all tires are actively engaged and that causes faster wear. Check out our guide on how often to rotate tires, but note that all Santa Clara drivers should check their owner's manual for vehicle-specific recommendations.
Tire Position Patterns
FWD Tires: When working with FWD vehicles, you can move the front tires to the back of the vehicle in the same left and right positions. However, when it comes to moving the rear tires to the front, it's best to switch the right and left tire.
RWD Tires: When working with RWD tires, do the opposite. The rear tires should be moved to the front of the car in the same left and right positions. However, when you move the front tires to the rear, you need to switch the left and right tire positions.
Rotating Your Tires
If you want to know how to rotate your tires at home, you'll need a car jack, lug nut wrench, and a set of car jacks. Then, when you're ready, follow these five steps:
Set the parking brake as a safety precaution.
Loosen the lug nuts on all four wheels, but don't take them all the way off yet.
Using the car jack, lift up one wheel and place the jack stand underneath it.
Remove all the tires and make sure they are filled to the optimal tire pressure written on the tire. Once filled, rotate them according to the appropriate pattern as stated above for your type of tires. Place the Then, screw the lug nuts on by hand as far as you're able.
Lastly, lower the car from the jack stand and use the lug wrench to completely tighten all the nuts. Note that it's best to work the lug nuts diagonally from one to another in a star pattern to ensure they are evenly tightened.
Get Your Tires Rotated at Capitol Acura Today
If you live around Milpitas and don't want to rotate your tires yourself, make a service appointment at Capitol Acura. We offer a variety of service specials and promise to have you in and out as quickly as possible. While you're at the dealership you can browse our extensive inventory of new Acura models. Call us today, or continue your DIY research by finding out how to check your oil level at home.
More from Capitol Acura
When you take home a new Acura, you're treated to a vehicle that delivers outstanding comfort and incredible driving dynamics where you'll get excited about every San Jose adventure. While there are plenty of impressive Acura models to choose from, you'll want to discover the highlights of the 2024 Acura ZDX if you're interested in…

The Los Gatos Acura service and sales team is one of the most trusted automotive dealership teams near the San Jose area. However, you may soon see that Los Gatos Acura change to the name Capitol Acura. Although there will be a name change and a new location, you can still expect to enjoy the same…

Many long-time enthusiasts are familiar with the Acura Integra nameplate thanks to its legendary reputation for offering dynamic styling and dynamic driving experiences. If you didn't get a chance to familiarize yourself with the previous iteration of the Acura Integra, you're in luck because the new Acura Integra is here and it's ready to…